Celebrate the 40th Anniversary of Star Wars Return of the Jedi with a Theater Release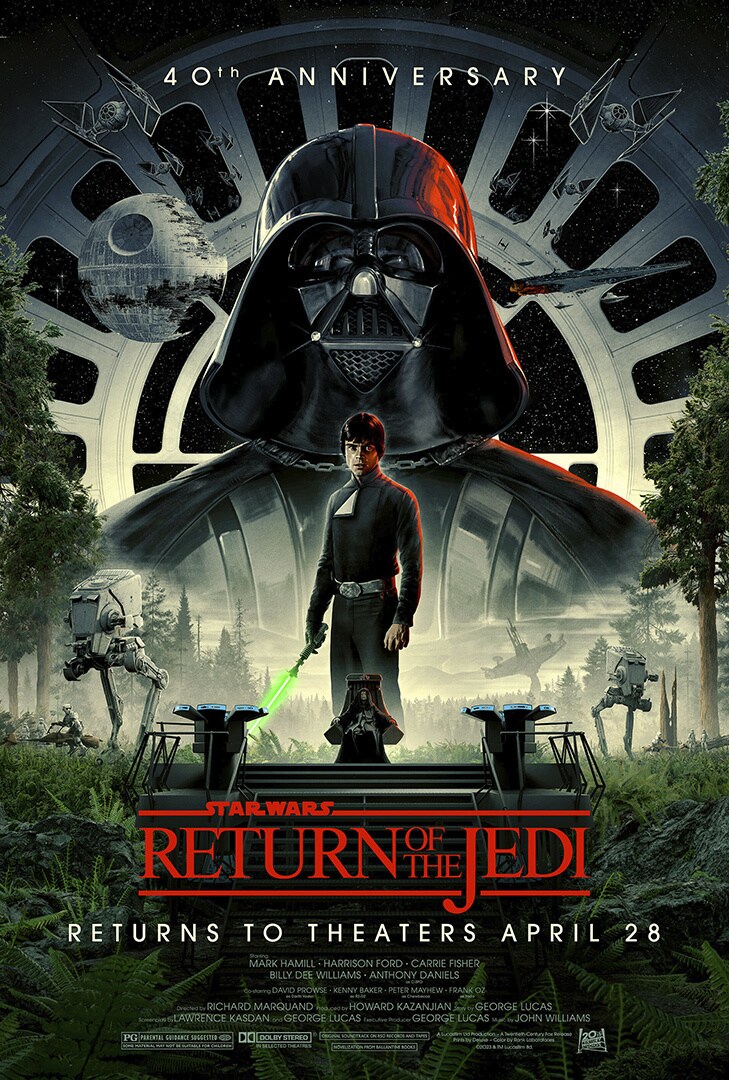 Are you ready to relive one of the most iconic films in the Star Wars saga? As we celebrate the 40th anniversary of Return of the Jedi, fans can now experience the magic of this epic space adventure once again on the big screen. With its re-release in theaters, this classic film promises to captivate old and new audiences alike with its groundbreaking special effects, unforgettable characters, and thrilling story.
Return of the Jedi is the third film in the original Star Wars trilogy and was first released in 1983. The film follows Luke Skywalker, Han Solo, and Princess Leia as they lead the Rebel Alliance in their fight against the evil Galactic Empire. Along the way, they encounter a host of memorable characters, including the wise Jedi Master Yoda, the furry Wookiee Chewbacca, and the cunning bounty hunter Boba Fett.
One of the most memorable scenes in the movie is the final battle on the forest moon of Endor, where the Rebel Alliance must destroy the Empire's shield generator in order to make a final assault on the Empire's Death Star. This thrilling climax is an unforgettable moment that has captivated audiences for over 40 years.
With its re-release in theaters, fans can now experience Return of the Jedi in all its glory once again. The film has been remastered in 4K resolution and features enhanced sound, ensuring that the movie looks and sounds better than ever before. Whether you are a longtime Star Wars fan or a newcomer to the franchise, this re-release is the perfect opportunity to relive the magic of one of the most beloved films in cinema history.
So don't miss your chance to experience the 40th anniversary of Star Wars Return of the Jedi in theaters. Get your tickets now and join Luke, Han, Leia, and the rest of the Rebel Alliance as they fight for the fate of the galaxy once again. May the Force be with you!